LifePath is Your Career Matchmaker
We find the right fit and ensure fair pay
Our goal is to fit qualified nurses with the facilities that need them. It's in our best interest to make sure both you and your employer are happy with each other, so we hand select each nurse for each employer based on many criteria. Part of that selection process is making sure you're both in the same ballpark with salary and benefit expectations.
When you submit a resume at LifePath, we don't use software to scan it for keywords. We actually read it. If you qualify, we'll contact you to get an idea of where you'd like to work and what your expectations are. We'll then contact the facilities we believe are a good fit for you.
Because of our knowledge of the markets and demand, we're in a good position to let you know if your salary requirements are too low or too high for the market you're seeking. We tell employers what they need to offer, including extra incentives, to attract qualified nurses.
With LifePath, you will go to your job interview knowing that the hardest part has already been handled. You'll never run into a situation at the end of a great interview where the salary question comes up and you discover you're miles apart in expectations. You and your potential employer will already be on the same page as far as compensation.
The Benefits of LifePath Health Careers
We Act as Your Career Matchmaker

We Find the Right Fit at the Right Salary

We Negotiate Your Perks & Benefits

Green Card Fees Paid for Qualified Nurses

Immigration Attorney Fees Paid for Qualified Nurses

Many Positions Pay Moving Expenses
Hear What Our Nurses Have to Say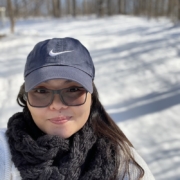 Getting placed through LifePath was so smooth. I have nothing but good things to say about working with them. And I'm really enjoying my placement, the community, facility, coworkers, my nurse administrator – EVERYTHING!! An apartment was ready for me to move in and my car was delivered on the same day I arrived in Missouri. The staff was efficient and professional. I highly recommend LifePath.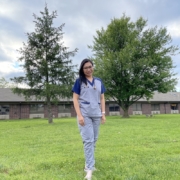 Getting placed through LifePath was easy. They made sure everything was ready and has been really hospitable, making sure we were comfortable even though we're miles away from home. And I'm enjoying every second of my job!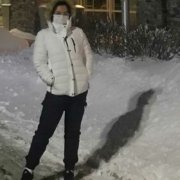 LifePath has been very helpful and accommodating. Even though getting placed can be a long process, they never left my side. Now that I'm here, I'm really enjoying my work and the community.
LifePath is amazing. They did a lot to get me here – arranged everything and even picked me up from the airport.