LifePath for International Nurses
LifePath Health Careers specializes in finding excellent, qualified nurses from all over the world who seek a better life and more opportunities in the United States. Your skills are greatly needed, but often the path to get here is complicated and confusing. When you apply through LifePath, we handle the visas and immigration paperwork, and we get you on the path to a green card.
An Easier Path to Opportunity
Because the need is so great for nurses in the US, employers are willing to help qualified nurses move here to work. In some cases, they will pay your flight and moving expenses. They will pay the prevailing wage and treat you with the same respect as if you were a US citizen. It's in their best interest to keep the best nurses.
In Tribute: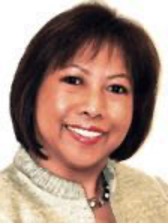 LifePath Health Careers was proud to partner with Mary Carmen in our early years as our primary immigration attorney. Mary was inspired by her own personal experience as an immigrant with a working visa. She decided to pursue an immigration law practice to help individuals looking to fulfill their American dreams.
Mary teamed up with Buddy Goldammer, president of LifePath as he searched for an experienced immigration attorney. They found they shared the same vision to provide support and guidance to international nurses desiring employment in the United States. Mary's experience, knowledge, passion, and compassion were driving forces in the creation of LifePath Health Careers.
Mary lost her heroic battle with pancreatic cancer in July 2020 and is mourned by her many friends and masses of individuals she helped professionally and personally during her special life. Although she is missed, her vision lives on through the mission of LifePath Health Careers and through the people she has touched.
Take The First Step in Your New Nursing Career
Hear What Our Nurses Have to Say
"Getting placed through LifePath was easy. They made sure everything was ready and has been really hospitable, making sure we were comfortable even though we're miles away from home. And I'm enjoying every second of my job"
– Jane A.